SkiBus to La Molina on Saturday or Sunday
Snow & mountain / Couple / Groups / All public / Family / Pirineu Girona
A day trip to La Molina, ski resort where you'll find all the facilities you need in a beautiful natural environment. La Molina has 53 pistes with 63 km of skiable runs, between heights of 2,445m and 1,400m.
For more information about this resort, visit their website: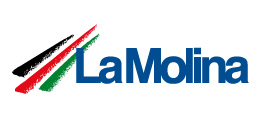 NOTE: Please remember that if a minor is travelling alone or accompanied by a person other than their parents/guardians, it is mandatory that they bring a signed consent form. You can find the different forms below in the section marked "More Information".
Go to La Molina; forget about driving and let us take you there.
Sagalés will take care !